Invisible braces are a new type of orthodontics that uses a series of transparent tooth aligners to straighten teeth. Each set of aligners are worn day and night for about 2 weeks, removing them only to eat, drink, brush, and floss. The aligners move your teeth gradually into the desired position, and are nearly undetected to the eye.
These aligners are generally suitable for patients over the age of 16 with mild crowding and spacing conditions.
If you would like to know if you are suitable for this treatment take advantage of our complimentary (conditions apply) initial orthodontic consultation. Call us today on 01753 279 726 or 01628 487 350, we would be happy to help.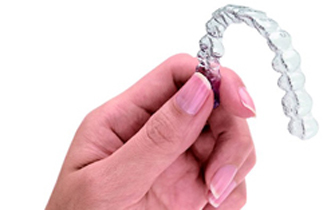 The Invisalign Aligner